---
---
Client : Shriners Hospital for Children
Type : Commercial
Related services :
Selected product :
---
To take part in the elaboration of the new Shriners hospital for children was not a small matter. We were amazed by the quality of the overspecialized services that treat among others, rare diseases, reconstructive surgery as well as rehabilitation for children.
The idea of creating murals for these kids in this 207 000 square feet building was an outstanding challenge for our team.
We first developed three giant murals running from the ceiling to the floor which represent a record height of 30 feet. Beside the exceptional size, we had to assure a consistency in the color range so that every panel fit together like a charm.
In addition to these murals, we were mandated to cover more than fifty rooms and common areas with amusing and vibrant images.
For these purposes, we favored a material called Terralon.This commercial grade material is eco-friendly and also free of volatile organic compounds (VOCs) as well as polyvinyl chloride (PVC).
We had to use all of our technical skills to fulfill the desires of this world-class organization, although our real challenge was to create distraction and amusement for the recovering children.
---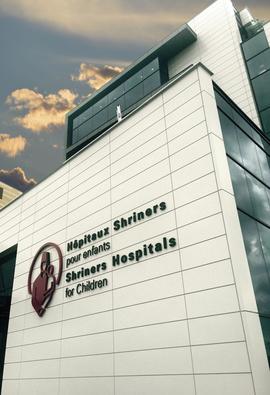 ---