---
---
Client : Centropolis Entertainment
Type : Commercial
Related services :
Selected product :
---
Being able to recreate history is, in more ways than one, a big deal. Many motion pictures are filmed here, in Montreal. Sony Pictures presented us with a project to reconstruct the 124 works of art adorning the walls of the Withe House in the film White House Down.
Only one negative of each painting was sent over directly from the White House, with legal binds not allowing Sony to make any copies. In order to get the perfect reproduction, we scanned each element in high-resolution, and adjusted the colour balance in each to obtain the perfect look.
Once the giclées on canvas were created,
We meticulously applied a glossy varnish on each painting to attain the rigorous cracking the original paintings have gained over years and years.
Finally, the frameworks were done in collaboration with Encadrex.
---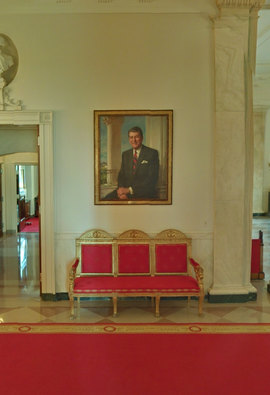 ---