---
---
Client : Sonia Bérubé Design
Type : Residential
Related services :
Selected product :
---
This residential project was custom made for designer Sonia Bérubé. With the idea of separating her living room and her bedroom, our intention with this particular project was to create a relaxing space, while keeping the intimacy of her bedroom private.
Working by Sonia's side, we chose to replace the mundane pre existing curtains with a translucent frosted film.
Allowing the light to pass through the material, we deemed it the best possible option, all the while keeping her bedroom as private as possible.
Sonia browsed our image bank and chose an image that spoke to her as calm and gentle. And thus, with a room divider she got what the space needed: a harmonious balance.
---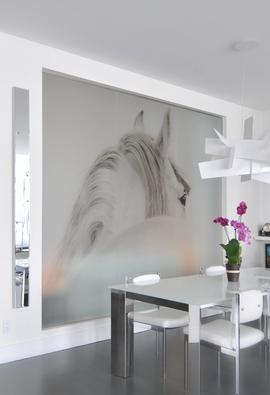 ---