---
---
Client : Chesterfield
Concept : Hugo Gagnon
Type : Commercial
Related services :
Selected product :
---
With the concept of this project brought to light by designer Hugo Gagnon, we were on board to make this vision a reality. The inspiration for this project was drawn from the iconic 19th century English style. With that in mind and with the help of the McCord Museum, we were able to use many images taken by photographer William Notman.
Keeping our eyes on every tiny detail, we carefully calibrated the colors of the images to precisely match the tone of the walls.
The designer had envisioned the end result with frames printed directly on the images so we chose to use a suede finish vinyl mural, known for its strength, and also for its easy-to-clean properties.
---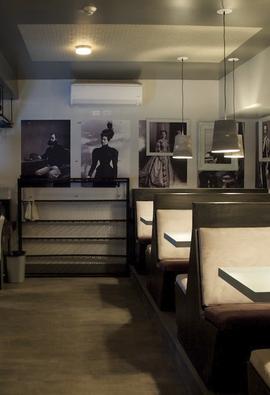 ---