---
---
Client : Symphonia
Concept : Nicolas Ruel
Type : Commercial
Related services :
Selected product :
---
Symphonia is a prestigious 25 floor building located on the southern tip of Nuns' Island. For this project, we were tasked to enlarge and print images conceptualized by Nicolas Ruel, a local photographer. His pictures followed a musical iconography in connection with the theme evoked by the name of the building.
One of the main goals of this project was to design a residential tower respecting eco-friendly principles. In Order to meet expectations, we suggested using our LEED-certified pre-pasted wallpaper made entirely from post-consumer fibers.
This way, we were able to provide a product that met the aesthetic and the technical requirements, specific to our client's needs.
---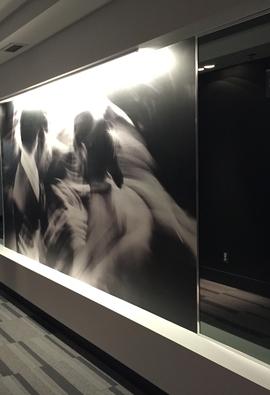 ---